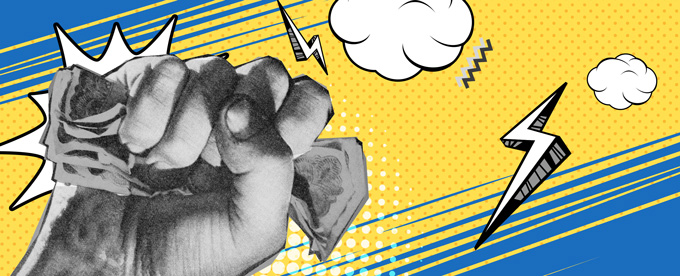 Online Casino Payment Methods | PA Guide
Real money online casinos are launching left, right, and center in Pennsylvania, so customers are seeing a number of different payment methods to deposit and withdraw money from their accounts. Players in PA looking to play on online casinos are required to fill in basic personal information like birthday, last numbers of Social Security Number, and verify identification so the player can confirm they are legal betting age of at least 21 years old. Once you have sorted that out and gotten the okay to deposit, you'll need to decide your preferred online payment method.
The following are the most common online casino payment methods in Pennsylvania right now:
eCheck/ACH
Prepaid cards
Checks
Credit Cards
Bank/Wire transfer
PayNearMe
Beware! Certain credit cards decline online gambling transactions, so we recommend speaking to your bank before trying to withdraw with a credit card. Even though not every online casino in PA will offer all of the above payment options, players will still find a good amount of options available to use.
Real Money Casinos Pennsylvania
The Pennsylvania Gaming Control Board has issued 36 certificates for real money casinos and right now a handful of casinos have gone live in the state, with the market continuing to grow as we see online poker also launch. A PA online casino can only offer a payment method if it has been approved by their legislator, so here's a breakdown of some of our favorite payment methods offered:
Visa and MasterCard
Players can use their credit cards for depositing by clicking the deposit button on the casino site, and the process is pretty much the same as when making an online purchase. Players should be cautious and only use a credit card in their name and ensure account name and cardholder name match up. If it doesn't, you could be in risk of having your casino account online terminated!
PayNearMe/7eleven
For players in PA who don't have access to a credit card, there is the option to go to a local 7eleven shop and pick up a PayNearMe voucher that varies in amounts. So far it seems like all PA online casinos accept this option, but be mindful of the daily $500 limit.
Bank Transfer
Online bank transfers from most American banks are accessible to players as another deposit option and are instant most of the time, however, some online casinos could require a delay in processing the transaction. This information can be found on the online casino's payments page.
PayPal
PayPal has a policy that the player's account must be funded by a legitimate bank, not a credit card, and that the email used by the player must be the same as the email used for the PayPal account. For players using PayPal, online casinos in PA have the same rule that requires PayPal to be used as the method of withdrawing if it's been used as the method of deposit. While there are still problems players run into when trying to deposit and withdrawal on online casinos, it is getting much better and thanks to the state regulation of online gambling players can be sure their money is safe.
Deposit and Withdrawal with Paypal
How to Deposit:
Players must transfer a selected amount of their PayPal funds into the PayPal casino site which can be done after registering with the site.
Players can then select the PayPal option as their preferred payment method on the online casino they have chosen to play with.
The last step is filling in the correct email and password that goes with the PayPal account and submitting the transaction. In order for a transaction to go through, players need the set amount in their PayPal account.
How to Withdrawal:
Players first go to the online casino withdrawal page.
Select PayPal as an option where the player will be taken to the casino PayPal.
Enter the amount that needs to be withdrawn along with PayPal account details.
Withdrawal then needs to be approved by the player and finally wait for the money to appear in e-wallet.
PayPal is a great online wallet for players to use as the company has been able to maintain strong security by using features like two-factor authentication, monitoring all transactions, and a PIN and SSL codes. PayPal also has a mobile app that players can use to keep track of all transactions put through to the online casino they are playing with. Some online casinos in PA might not take PayPal ever, so it's important players check their options for deposit and withdrawal with the online casino before signing up and not to assume.
MasterCard and Visa
A lot of online casinos in PA will accept MasterCard and Visa payments but players should be aware that a lot of banks decline withdrawal gambling transactions so it's important to either check with your bank before signing up to an online casino or expects to only be able to use your MasterCard/Visa for depositing.
MasterCard
One of the most recognized cards in the world, MasterCard is one of the safest options for players to use as it is highly regulated and secure. Transfers are very quick once the deposit has been approved by an online casino and players could see their casino account credited within minutes.
To deposit with MasterCard, players just need to put in their card information i.e the card number, CVC security, and cardholder name. The information then needs to be approved by the online casino support team who will ask the player to provide a second piece of ID to prove card ownership. The deposit will go through to the online casino account as long as the amount credited doesn't exceed credit in a bank account. Players should check for fees that could be applied with a deposit as the online casino will not be paying them and also check the online casinos and bank policies when it comes to withdrawing.
Visa
Visa is globally recognized and is issued and accepted all around the world, including online casinos. Players can be guaranteed safe payment transfers when depositing with Visa as well as extremely fast transfer times that happen almost instantly.
To deposit with Visa all players need to fill out is their card information and let the online casino know how much they would like to deposit into their online casino account. It is pretty much the same process as if buying something online. Players should always pay attention to fees that may be associated with credit cards and inquire with their bank as well as the online casino they are signing up for.
Neteller
Neteller is an e-wallet service that is popular in the online gambling world as it allows players to fund their account in multiple ways i.e using a credit card or bank transfer, allows large sums of money to be transferred, gifts reward points for every transaction made and most importantly, no problems when it comes to withdrawing.
In order for players to deposit with Neteller, they must first create an account and provide email, password, currency, and basic personal information. Once the account has been verified, players need to choose a way to link their payments to their Neteller account which can be from a credit or prepaid card. It's important for players to make sure the online casino accepts Neteller as a deposit option, but it is very hard to find a casino that doesn't.
Transfers with Neteller are instantaneous and players should expect to see small fees charged to their account when using the online e-wallet.
---